Custom Cabinetry
At Mount Vernon Carpet One Floor & Home, we offer the finest selection of custom cabinetry from brands like Sorrento, Bellmont and Norcraft. In addition to outstanding products, we offer full design services at no extra cost. Cecil, our dynamic and creative Cabinet Designer, with many years experience will be with you ever step of the way in designing your dream Kitchen, bath or entertainment area. Call 360-416-2336 to schedule and appointment with Cecil today! You can learn more about our outstanding product selections below:
Sorrento's company mission reads, "Our company mission is to create cabinets people love, to bring light to the world, to build life into people's lives and to leave behind more than we take." This statement speaks directly to Sorrento's commitment to quality and sustainability. Sorrento solid wood doors are made from the finest kiln-dried hardwoods available. Because Sorrento understands that the finish on wood cabinetry is vital to maintaining long lasting beauty, they use only premium products, employ highly skilled artisans and use the latest technology in the building and finishing of their cabinets. Visit their website to learn more about them and to view the 11 beautiful wood types and over 160 amazing finishes.

"Sorrento offers the best products, options and service of any cabinet company I have ever worked with." —Cecil Jevons, Cabinet Designer for Mount Vernon Carpet One Floor & Home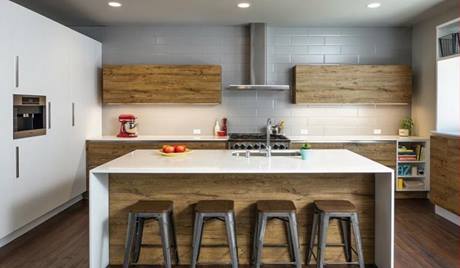 For over 30 years, family-owned Bellmont Cabinets has been manufacturing beautiful and innovative cabinets in their local facility in Sumner, Washington. Their highest priority is to pair trendy styles with functionality in order to meet the needs of today's modern consumer. They also keep the environmental impact in mind as they consistently look for new ways to efficiently manufacture their products. Visit the Bellmont website to see the stylish framed and frameless cabinets they offer.

"Bellmont is a great hybrid product, offering both value and customization- frameless cabinets at frame-style pricing!" —Cecil Jevons, Cabinet Designer for Mount Vernon Carpet One Floor & Home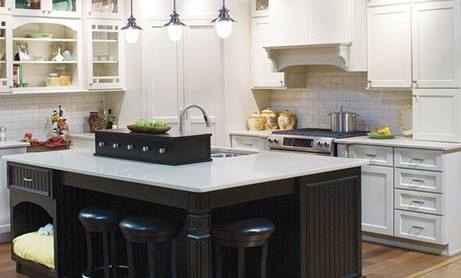 Norcraft framed and frameless cabinets are proudly manufactured in the United States. Norcraft is one of the longest-running cabinet producers in the industry, crafting fine wood products since 1966. This Minnesota based company offers 3 series; Signature Framed Cabinetry, value based Pivot Framed Cabinetry and Vista Frameless Cabinetry. Visit the Norcraft website to learn more about their lines.

"Norcraft boasts a great mix of products ranging from standard cabinets to completely custom modified cabinets." —Cecil Jevons, Cabinet Designer for Mount Vernon Carpet One Floor & Home